One of my favorite mediums to work with is watercolor. I love the way that watercolor can dance across the paper and the effects can be anywhere from subtle to absolutely vivid! I specialize in watercolor maps, watercolor crests, watercolor invitation suites and watercolor lettering.
Custom watercolor crests allow your style to shine through. Whether they are used as part of your stationary suite or are printed and framed, crests and heraldry can become a family heirloom. Crests can feature your monogram, names, florals, your wedding venue or even your beloved pet!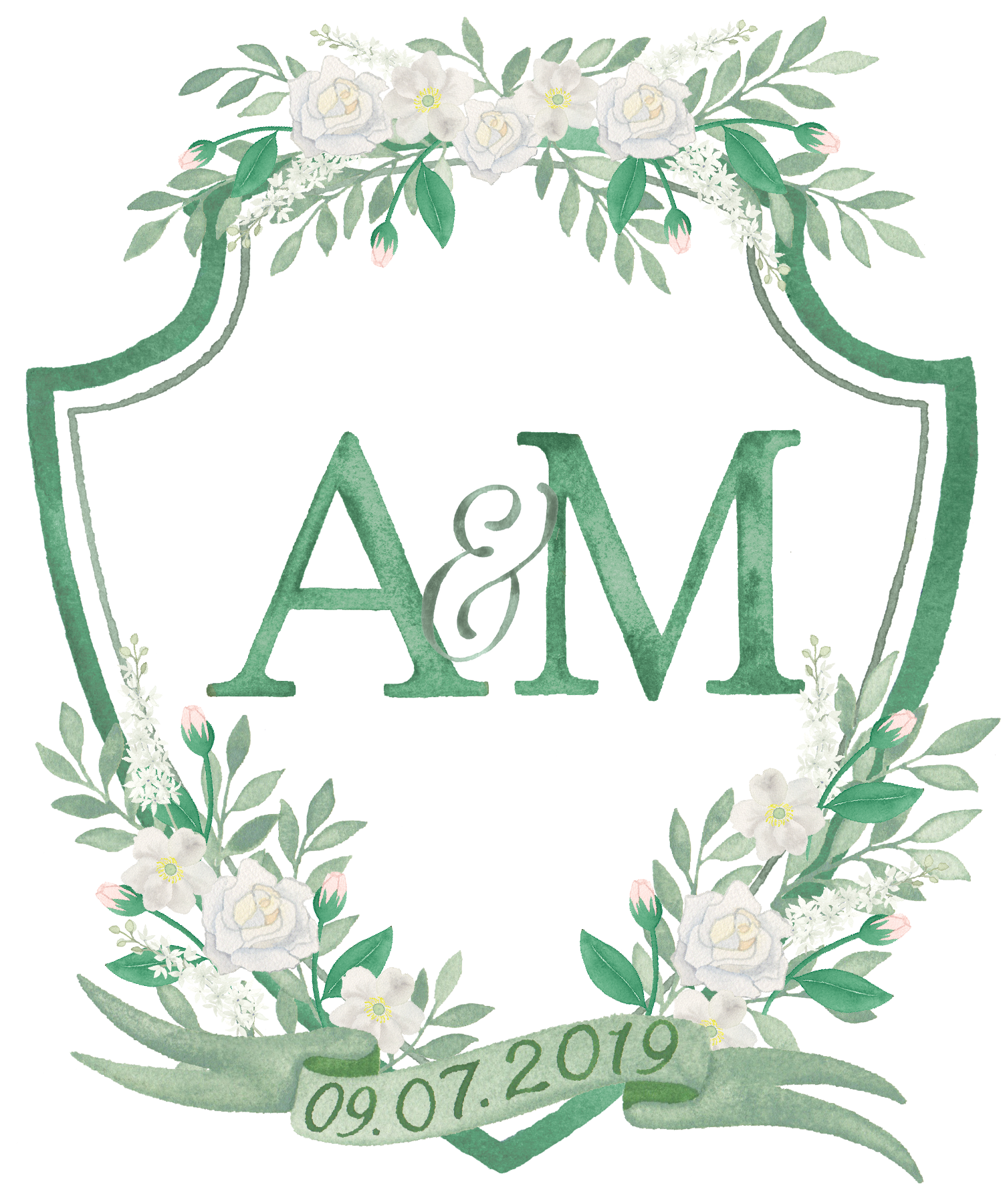 Custom watercolor maps help tell a couple or family's story. They display the different icons and elements to help set the scene of the area. From wedding maps to get your guests excited about the wedding weekend ahead to family vacation homes, many of my clients frame their maps to remind them of fabulous memories.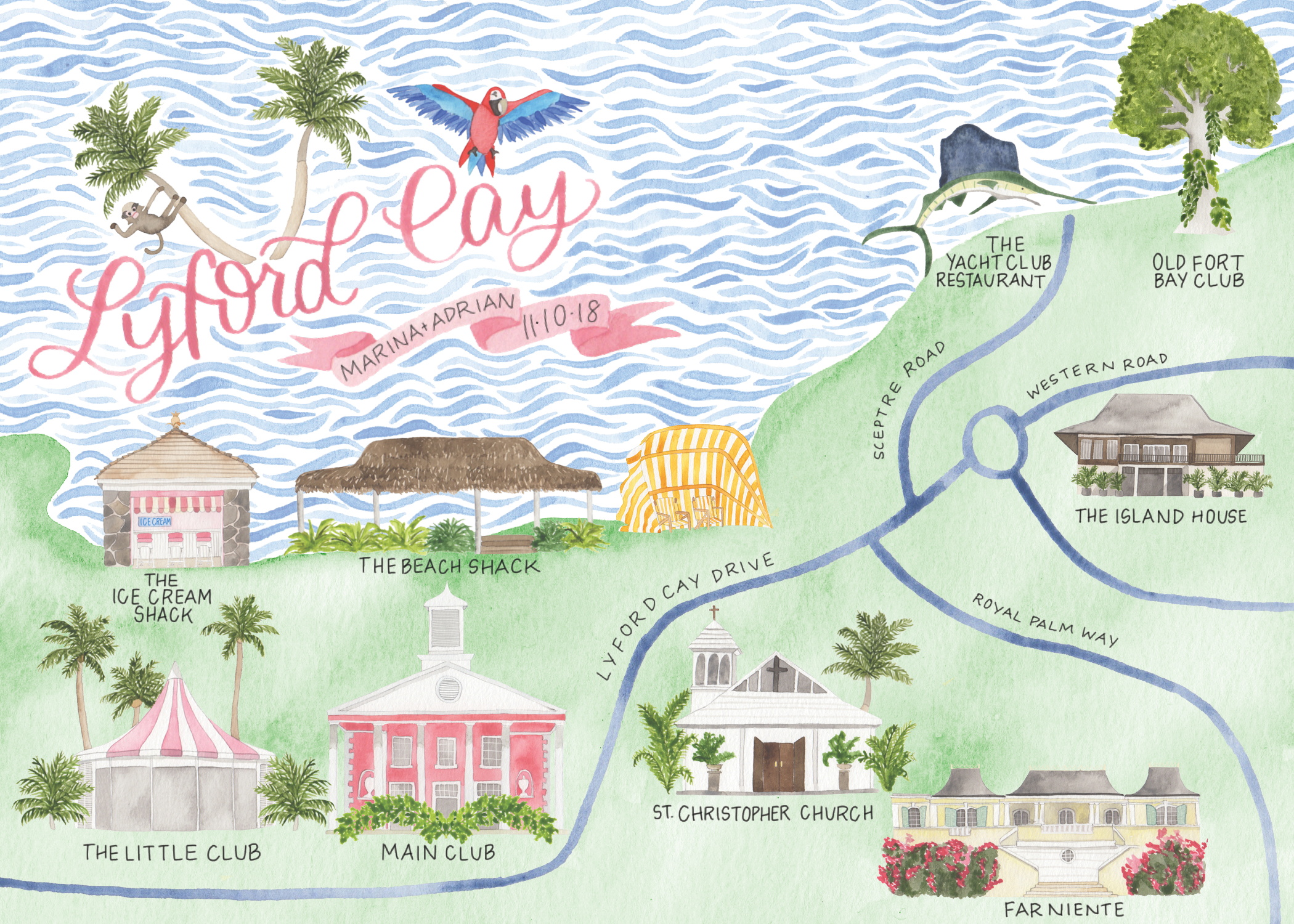 All of my watercolor work begins with pencil and paper! I will sketch out the idea that we come up with together and get your approval on a pencil sketch. Once we have finalized the design, I will work with you to establish the correct color palette for your vision. Once all elements are finalized, I individually paint each elements in watercolor and bring them together digitally. All final products are delivered via high res digital files. Creating the final product in a digital space allows me to manipulate colors and size without altering the artwork itself. If you are interested in receiving original artwork that has not been digitized, please message me to discuss the details. If you have any questions about my process, feel free to shoot me an email!